PM Narendra Modi, French President Macron pledge Meeting Beyond' Paris Climate Accord
PM Narendra Modi, French President Macron pledge to go above and beyond Paris deal
PM Narendra Modi Tells French President Emmanuel Macron India Will 'Go Beyond' Paris Climate Accord
Narendra Modi In France Live: PM Promises To Protect Climate After Meeting French President
Prime Minister Narendra Modi kick-started the final leg of his six-day, four-nation European trip with a visit to France. Both PM Modi and newly-elected French President Emmanuel Macron gave a joint statement in Paris. He also held bilateral talks with Mr Macron. The two world leaders discussed a wide range of issues including counter-terrorism, trade as well as the Paris climate agreement of 2015. He was earlier in Russia, where he met Russian President Vladimir Putin and other dignitaries including UN Secretary-General Antonio Gueterres.
Here are the live updates of PM Narendra Modi's visit to France:
After an intensive week of diplomacy — four-nations in six days — PM Modi departs for India.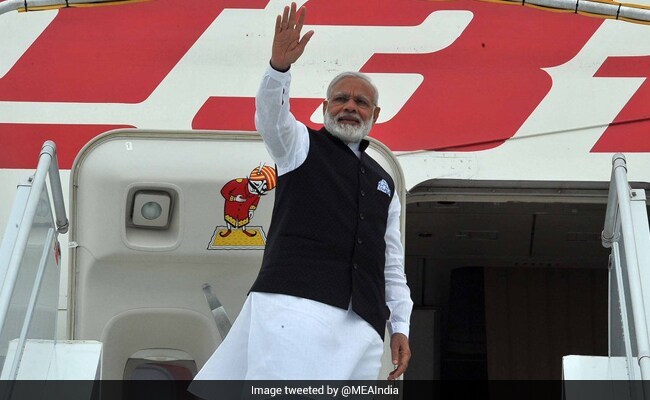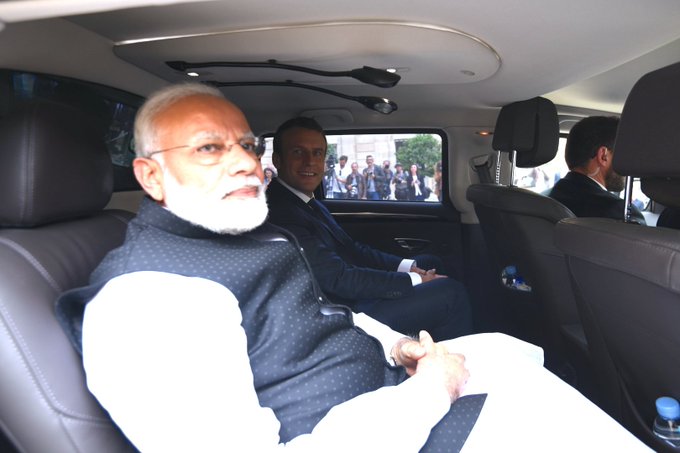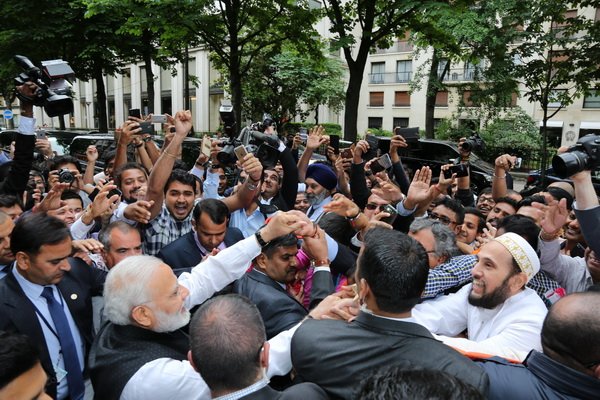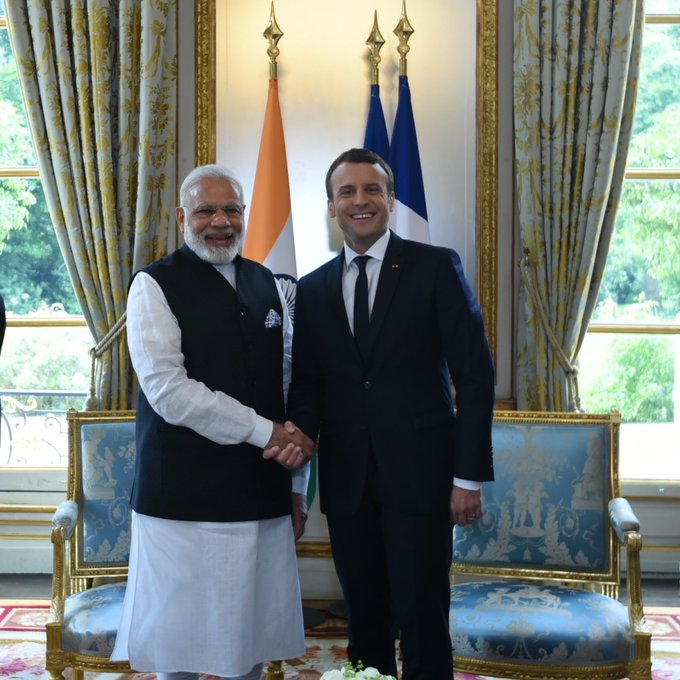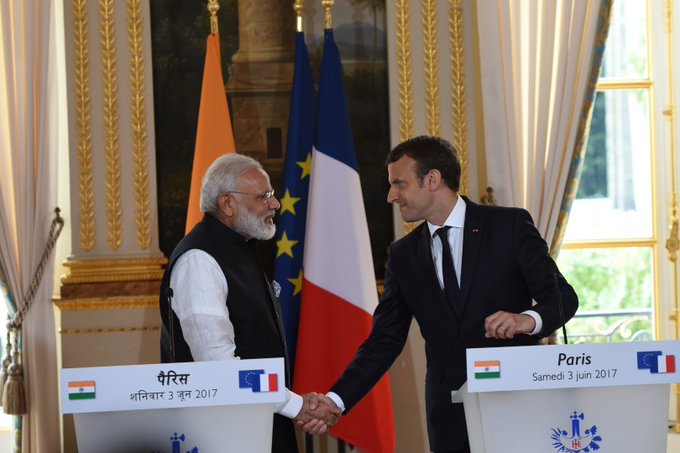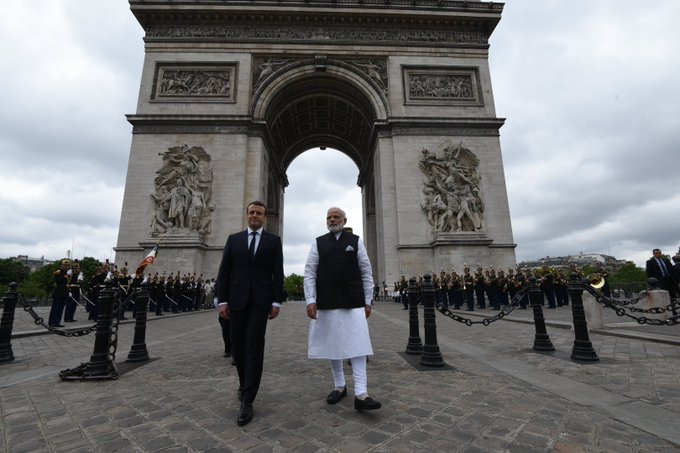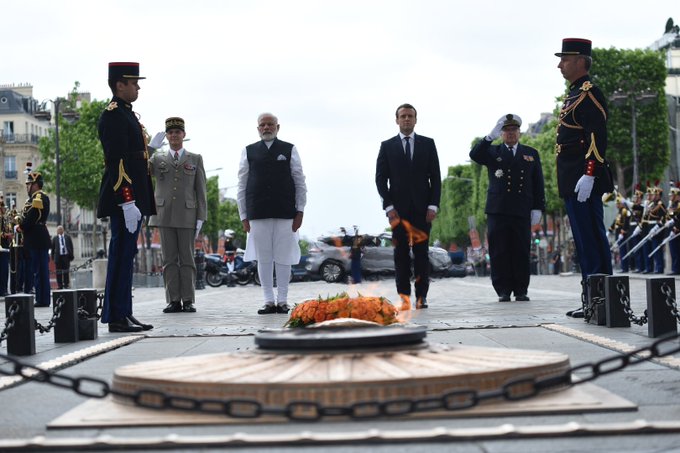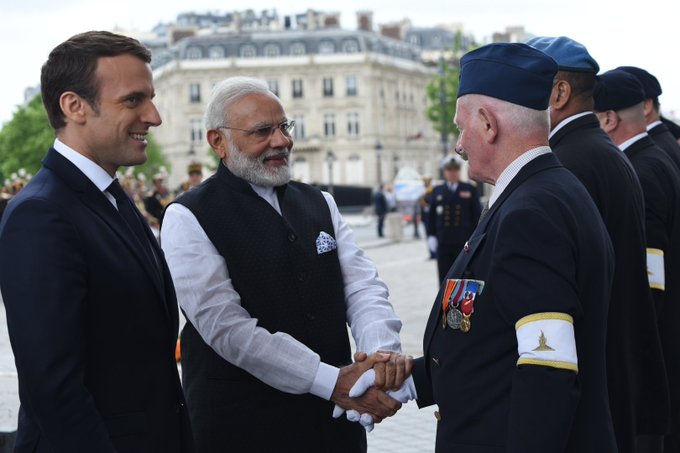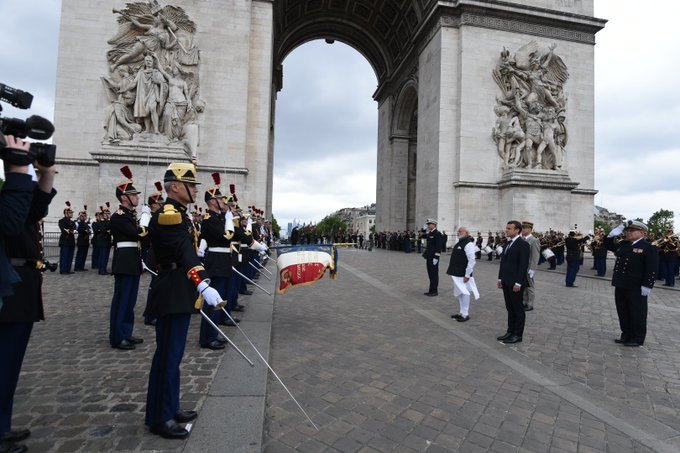 PM Modi Says Humanity Has 2 Big Dangers In Front Of It  – Climate And Terrorism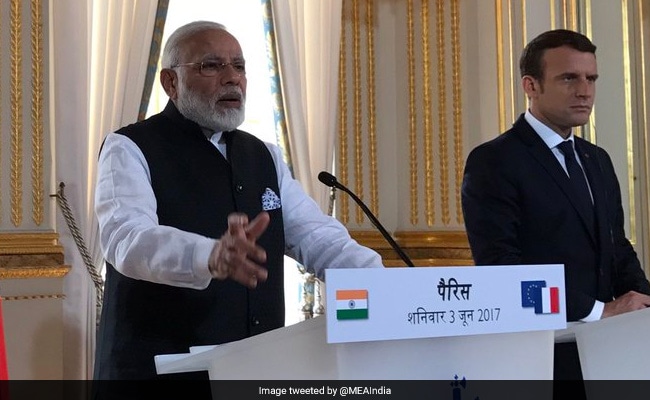 Every child of France understands the threat of terrorism
We discussed ways to protect ourselves, resist radicalisation, and use technology to combat terrorism
I hope that the new energetic, visionary, young leadership of France gives new strength to the EU
I am happy that Mr President has accepted my invitation to visit India. We are eager to host him
We will fight together against the dangers in front of humanity
France And India's Cultural Relations Are An Asset: PM Modi in Paris

We are going to honour 1.5 lakh Indian soldiers who sacrificed their life in the two world wars
This is a huge gesture for the souls of those Indian bravehearts
With France, India and personally me, especially over the Paris agreement the way we worked shoulder to shoulder
I believe the Paris agreement is a collective asset of the world
This is will also be an asset to the coming generation
Not just environment, it is our responsibility to protect Mother Earth
For Indians, protecting the environment is an article of faith
For centuries we have learnt, since the age of the Vedas, that we have to learn to coexist with nature
We have to live and prosper together with nature
That's why are fully committed to the environment
Whatever we have received today is because our ancestors passed it on to us
It is also our responsibility to do the same for future generations
That's why it is our pledge to be with the accord, and be even there is no accord
The International Solar Alliance was formed here
And I am very happy to see France is really keen to take it forward
India and France delivers joint statement at Elysee Palace in Paris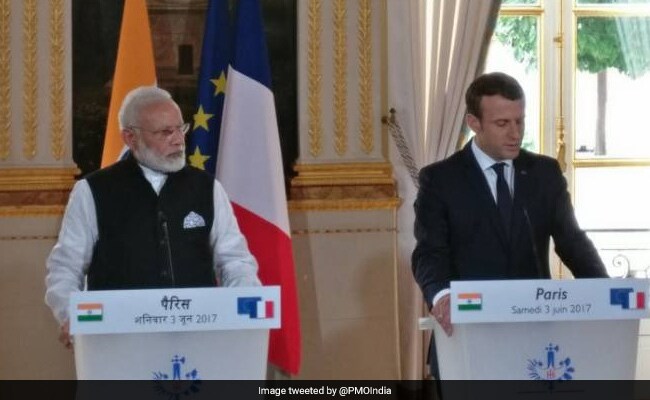 Emmanuel Macron:
Would like India to stand behind France against terrorism
France stands by India against terrorism
Would like more Indian students to come to France
Would like to increase cooperation in culture, cinema
Bonjour France, Bonjour Paris, PM Narendra Modi Says

Spoke to President Macron after his victory
I am thankful for such a warm reception arranged in such a short time despite being such a new administration
The entire world had its eye on the French election
France and India's relations are deep, in every sector
Not just the interest of our two countries but also we have to see how our ties can help humanity
I believe this will happen even faster under President Macron
More internships, education exchanges – talked about this
We discussed cooperation in smart cities, space programs.The breadth of our ties is really wide
 France is India's 9th largest investment partner. France is also a key partner in India's development initiatives in areas like defence, space, nuclear and renewable energy, urban development and railways.
 Both leaders discussed issues of international and mutual interests including ways to enhance the strategic ties, countering terrorism and climate change.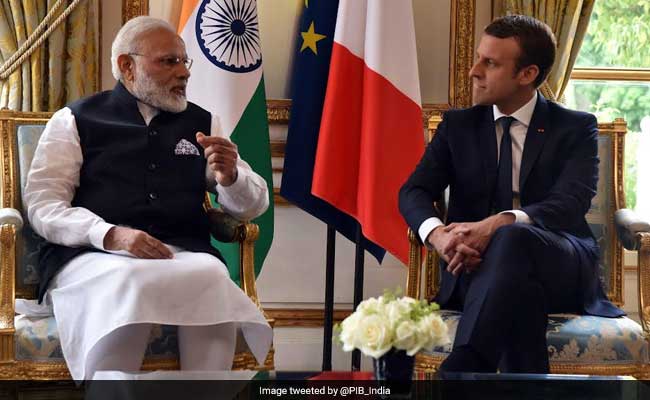 Emmanuel Macron created history last month by becoming the youngest President of France. He defeated Le Pen by a huge margin.
PM Narendra Modi had also called up Macron to congratulate him on his poll victory and said he looked forward to work with him to further deepen the bilateral ties.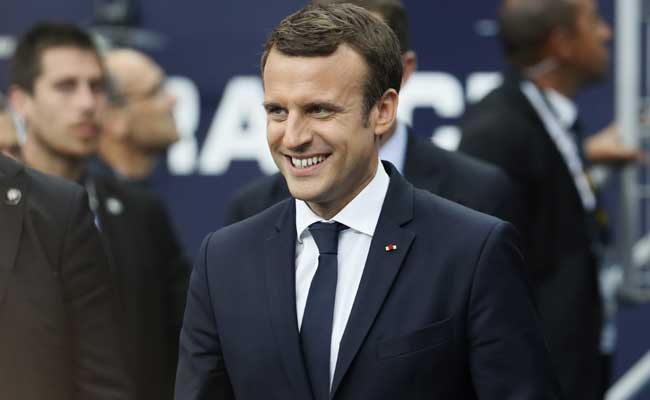 Prime Minister Modi and French President Macron will address a joint press conference shortly.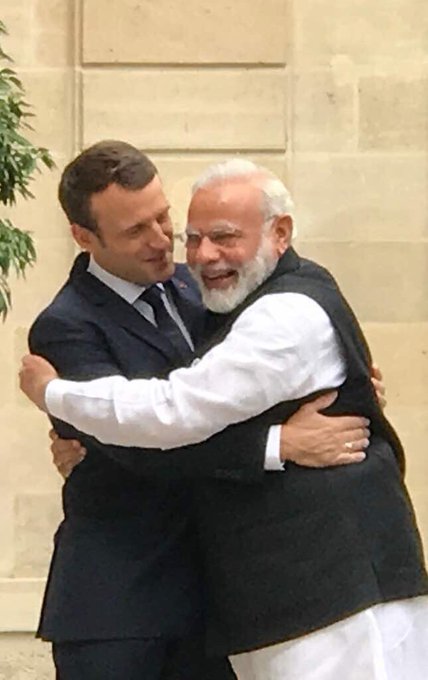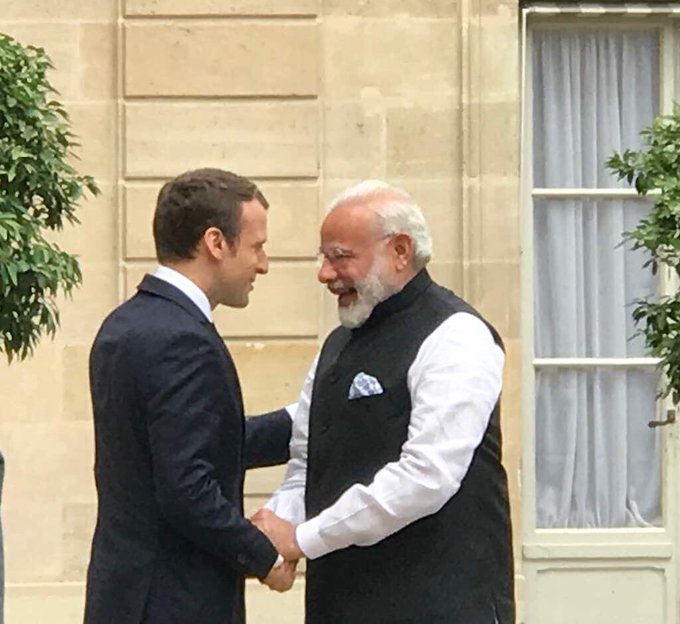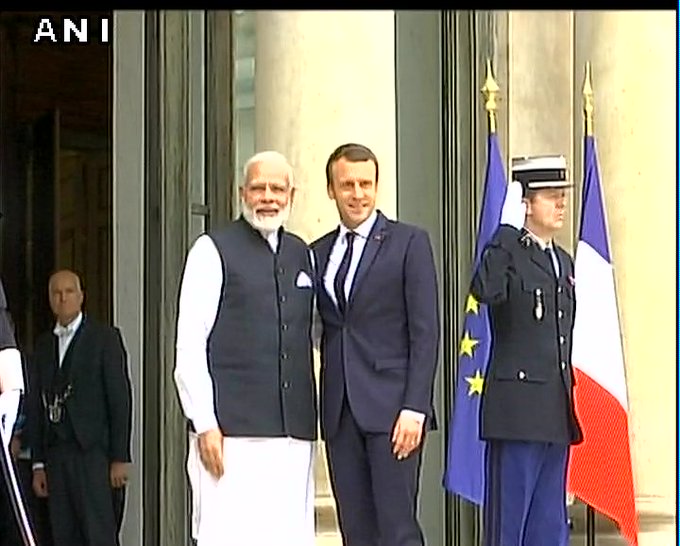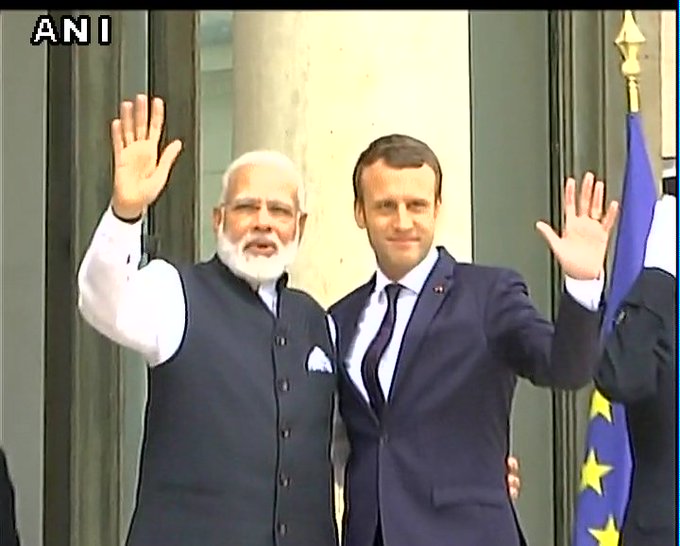 "I would be exchanging views with the French President on important global issues including UN Security Council reforms and India's permanent membership of the UN Security Council, India's membership of the various multilateral export control regimes, counter-terrorism cooperation, collaboration on climate change and International Solar Alliance," PM Modi had said ahead of the visit.