Metro and Bengaluru Metro line:
Metro Stations
PM Narendra Modi lauds new Kochi Metro for involving women, transgender people in project
After PM Modi Inaugurates Kochi Metro, President Mukherjee Launches Namma Metro: Highlights
Railroad company in India
Address:
8th Floor, Revenue Tower, Park Avenue, Kochi, Kerala 682011, India
Metro Stations
1.
Aluva
2. Pulinchodu
3. Companypady
4. Ambattukavu
5. Muttom
6. Kalamassery
7. Cochin University
8. Pathadipalam
9. Edapally
10. Changampuzha Park
11. Palarivatom
12. JL N Stadium
13. Kaloor
14. Lissie
15. M.G Road
16. Maharaja's College
17. Ernakulam south
18. Kadavanthra
19. Elamkulam
20. Vytila
21. Thykkoodam
22. Petta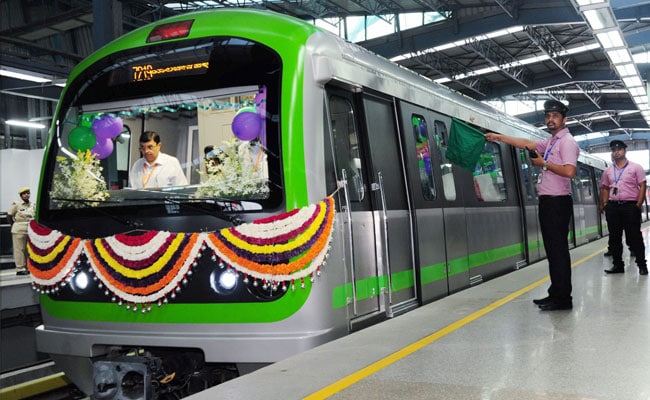 BENGALURU / KOCHI:  Kochi got its first metro line today, while Bengaluru too added a line to the existing Namma Metro under Phase 1 of the mega project. Prime Minister Narendra Modi officially launched the Kochi Metro at 11 am today, while President Pranab Mukherjee inaugurated the new line of the Bengaluru Metro around 7:30 pm. PM Modi took a ride on the Kochi Metro. He was joined by other dignitaries including Kerala Governor P Sathasivam, Chief Minister Pinarayi Vijayan, Urban Development Minister Venkaiah Naidu as well as E Sreedharan, popularly known as India's 'Metro Man'.
Here are the highlights from the inauguration of the new Kochi Metro and Bengaluru Metro line: